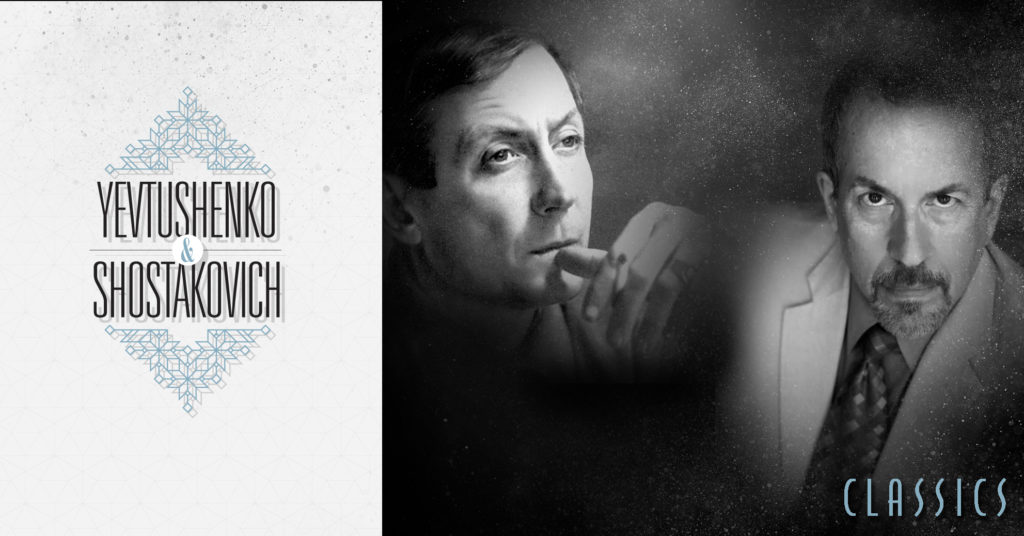 Signature Symphony at Tulsa Community College will honor the legacy of Yevgeny Yevtushenko with its second Classics performance of the season, "Yevtushenko and Shostakovich," at 7:30 p.m., Saturday, November 4. Yevtushenko, one of Russia's most celebrated poets, taught at the University of Tulsa and contributed to our city's cultural life over the last 30 years.
The Classics concert features Dmitri Shostakovich's cantata, "The Execution of Stepan Razin," with American bass-baritone Kenneth Shaw and the Signature Chorale. This work is a collaborative effort based on one of Yevtushenko's poems. In addition, the concert will include the world premiere of "The Defiant Poet: Elegy in Memory of Yevgeny Yevtushenko," a piece composed by Noam Faingold following Yevtushenko's passing earlier this year. The evening will also include Glazunov's "Stenka Razin," and Borodin's "Polovtsian Dances" from Prince Igor.
This season, "From the Heartland: Tulsa Music Connections," is a year-long celebration of music with Tulsa ties and celebrates Tulsa's musical family of current and former residents and their contributions in composing and creating music.
In addition to the concert, the Tulsa community will celebrate Yevtushenko as a screenwriter, actor, editor and director with free screenings of two films. Signature Symphony Community Connections Preview Event will show "Soy Cuba" (I Am Cuba, 1964) at 6 p.m. Thursday, Oct. 26 at the TCC Metro Campus Thomas K. McKeon Center for Creativity. Light snacks and drinks will be served at 5:30 p.m. The University of Tulsa will host a screening of "Stalin's Funeral" at 7 p.m., Monday, Nov. 6 at the TU Gussman Concert Hall.
As part of Signature Symphony's music outreach education, a Free Open Rehearsal will take place at 6:30 p.m., Thursday, Nov. 2. This is an opportunity for music lovers of all ages to experience a professional orchestra rehearsal and enjoy an educational interaction with our conductor, musicians and guest artists. Free Open Rehearsals take place on the Thursday prior to every Classics concert in the 17-18 season.
Tickets for the Classics and Pops series are available at www.signaturesymphony.com or by calling 918-595-7777. Individual tickets purchased in advance start at $12 for a performance.
Signature Symphony at TCC recently expanded rush tickets to include teachers and educators. Students and teachers can now buy rush tickets for $5 one-hour prior to show time for any Signature Symphony performance with a valid student or employee ID from their educational institution. This offer is limited to two tickets per student or educator and subject to the availability of open seats.
This project was supported in part by the Oklahoma Arts Council, which receives support from the State of Oklahoma and the National Endowment for the Arts.