The Tulsa Sings! Competition welcomes anyone with ties to Tulsa to compete for the opportunity to perform beside Scott Coulter and other Broadway stars with the orchestra at Signature Symphony's final 2017-2018 season Pops concert as a finalist.
SPONSORED BY THE NEWS ON 6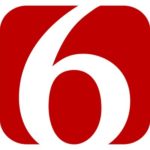 The grand prize winner could have the opportunity to be featured in a Signature Symphony in a concert during the 2018-2019 season.
---


The Signature Symphony's Classics season opens with Peter Boyer's critically-acclaimed New Beginnings. Featured pianist Horacio Gutiérrez returns to Tulsa, home of his sister Mary, a long time TCC instructor, to perform the fresh sounds of Prokofiev's Piano Concerto. The first Classics opening performance of the season closes with Edward Elgar's Enigma Variations, which melds humorous and solemn overtones to convey musical sketches of some of his dearest friends. Join us for a stirring new season of Classics at the Signature Symphony.
---

Sir Andrew Lloyd Webber, Sir Elton John , and Sir Paul McCartney are not only all British Knights, they also happen to be three of the most influential popular songwriters of all time..
---
Individual tickets are on sale now for Signature Symphony at Tulsa Community College's 2017-2018 "From the Heartland: Tulsa Music Connections" season. This year, the TTCU Pops and Signature Classics series, will be a year-long celebration of music with Tulsa ties.
The 2017-2018 season opens in September with music reminiscent of Tulsa's rich Art Deco era, the oil boom of the roaring 20s, and the emergence of the Jazz Age featuring trumpet player Byron Stripling. Also in September, world-renowned pianist Horacio Gutiérrez returns to Tulsa, appearing on the TCC Southeast Campus, the same campus where his sister, Mary, has been an associate professor of biology for many years.
---