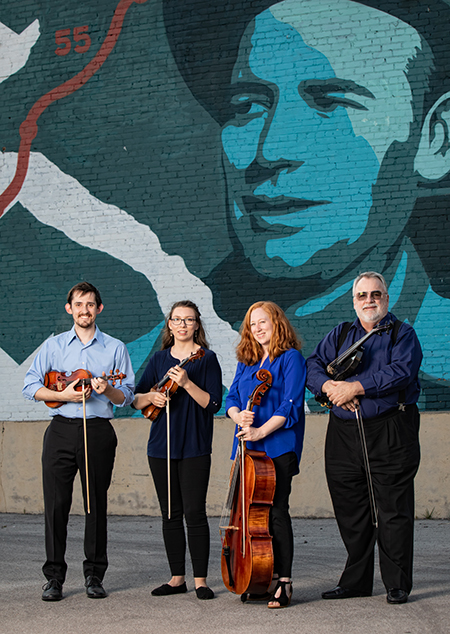 The Signature Quartet at Tulsa Community College was established in 2001 as an education and performance quartet. The quartet performs more than 100 concerts a year in front of audiences of all ages. It performs works from Ludwig Van Beethoven to Michael Jackson.
The quartet members also teach and coach more than 1,000 students each year. The quartet shares the emotional and personal benefits of music as well as impact youth in Tulsa and the surrounding area with Signature Symphony's Higher Scale.
Higher Scale operates as a partnership between Signature Symphony, Tulsa Public Schools and Tulsa Community College to take music education and experiences into elementary schools where music programs otherwise would not exist.